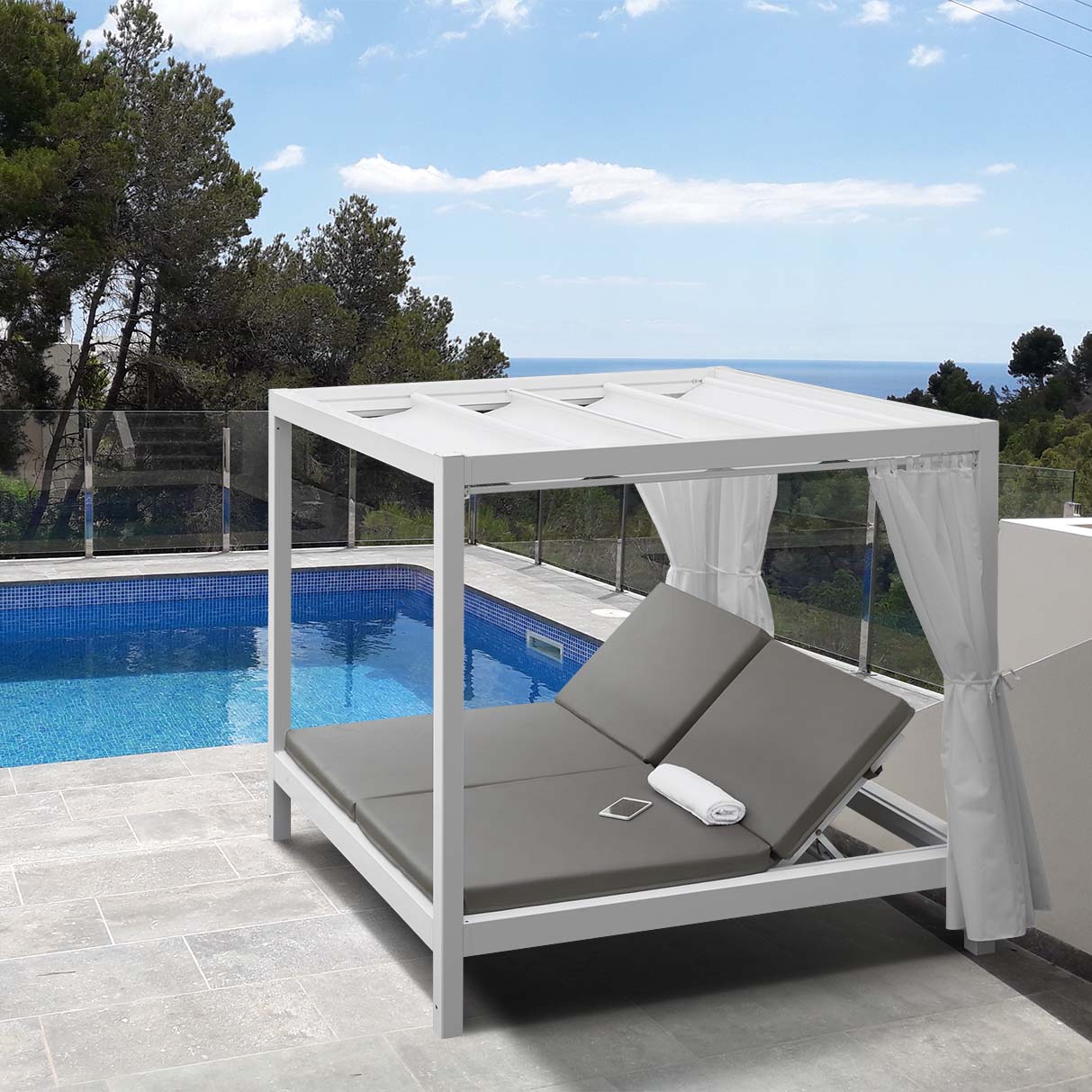 OASI - Gazebo ALUMINIO/ALU
Gazebo with white or anthracite varnished aluminum frame.
Aluminum components.
Vertical profile 80x80 varnished aluminum.
Horizontal profile 120x80 varnished aluminum.
Sliding curtain profile diam. 50 in varnished aluminum.
Sliding / fixed wave curtain in acrylic fabric, with independent fabric assembly and disassembly system.
Side curtains, sliding and demountable, in acrylic tied to the frame of the structure Stainless steel screws.
Tilting bed with painted aluminum slats.
Removable mattress in outdoor fabric h. 10 cm.
ASSEMBLY AND DISASSEMBLY OF INDEPENDENT LINES